Get Sponsored

Please help support this site and click on the link above. Just hit the back button on your brouser to find your way back here.



I have added pictures of every item I own and have listed them below. There are two ways to see the pictures.

1. If you want to see pictures of everything they are currently loading below, scroll down to see them.

2. If you want to pick and choose what you want to look at click here!



The following is a list of 124 different PEZ dispencers and 37 different PEZ related items that I owned as of 01-18-1999. After counting all duplicates I have 335 PEZ dispencers and 66 PEZ related items.
All dispencers have feet unless noted otherwise


---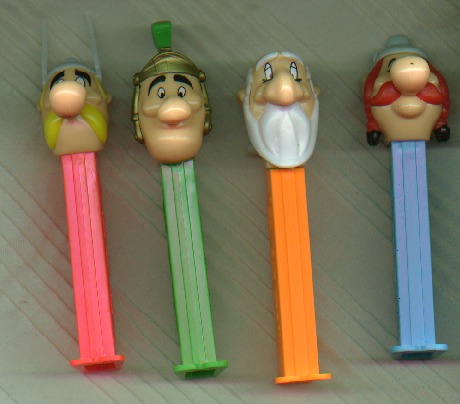 Asterix
Asterix B ('98)
Obelix B ('98)
Roman (98)
Getafix (98)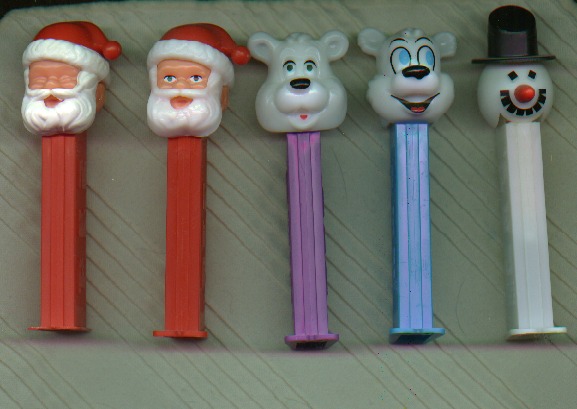 CHRISTMAS
Santa C
Santa C no eyes
Snowman 1991
Icee Bear A
Icee Bear B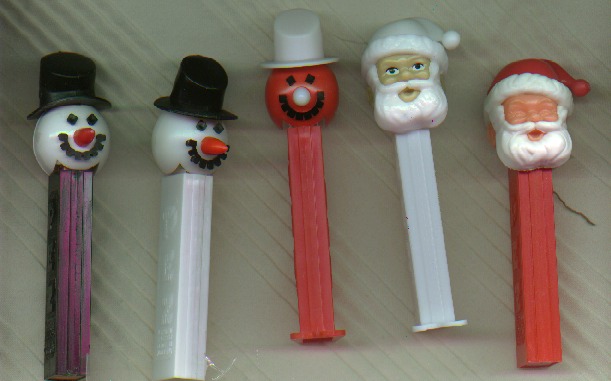 Santa C White stem and hat
Snowman B Red stem and face, white hat and nose
Santa C No eyes No feet
Snowman A, No feet
Snowman A, No feet, Black Stem

DISNEY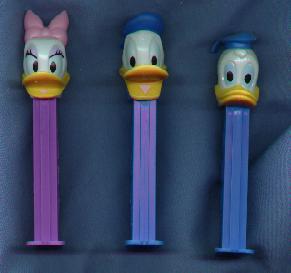 Donald Duck F
Donald Duck G
Daisy Duck A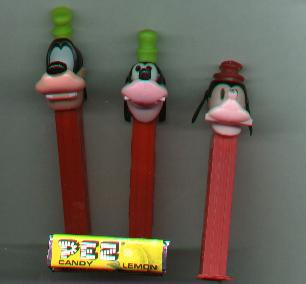 Goofy C
Goofy E
Goofy F



Gyro Gearloose (non U.S.)
Pluto B
Pluto C
Practical Pig A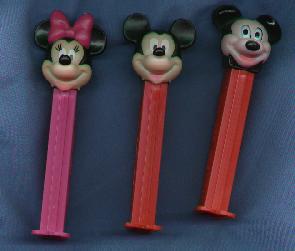 Mickey Mouse E
Mickey Mouse F
Miney Mouse A


Easter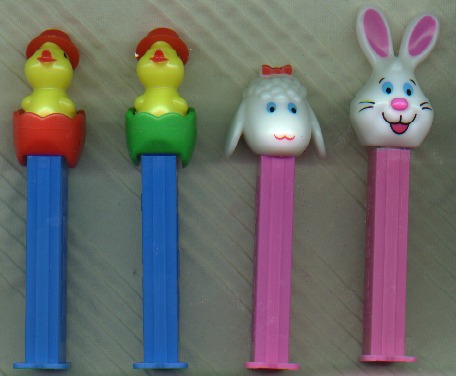 Bunny 1999
Lamb 1999
Chick in green egg E
Chick in red egg E
Easter

Bunny 1990
Yellowish bunny, 1990
Lamb B
Lamb A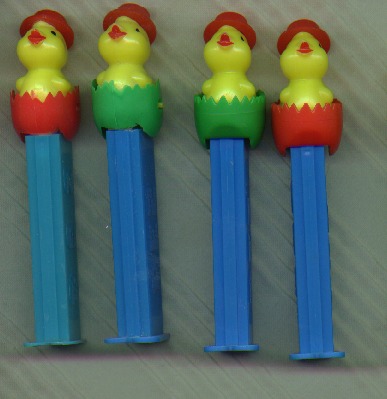 Soft red shell Chick in Egg with hat C
Soft Green shell Chick in Egg with hat C
Lamb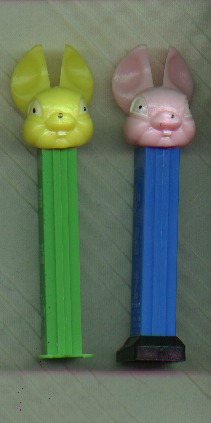 Bunny, Fat ear
Bunny, Fat ear, No Feet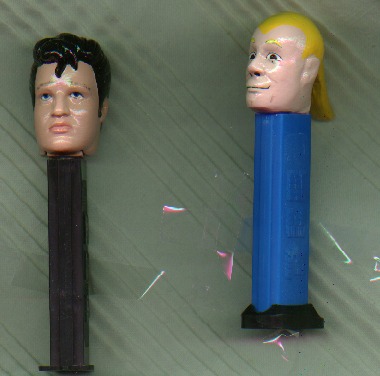 Fantasy
Elvis
Jason (original sketch can be seen under "Spy Photos" on my main page)
*Made By Drew Becker. Check out my links page for a link to his web site.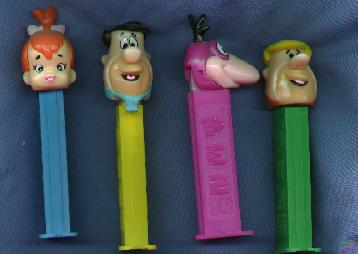 FLINTSTONES
Fred
Barney
Pebbles
Dino


GARFIELD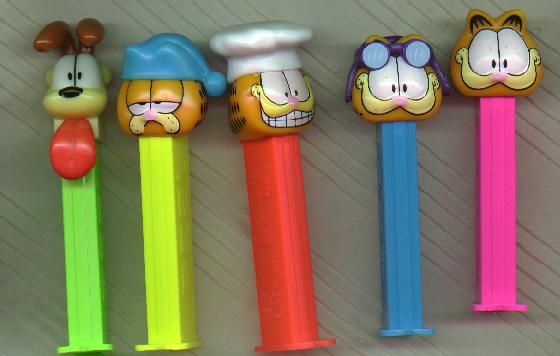 Garfield B
Garfield With Chef Hat
Garfield with Pilot Hat
Garfield with Night Cap
Odie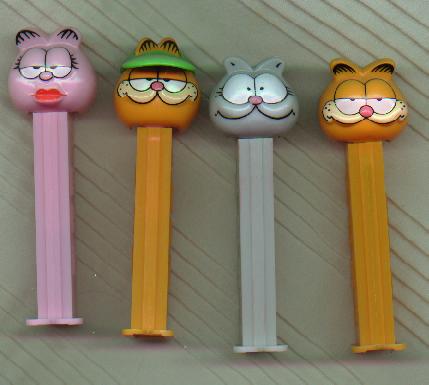 Arlene
Garfield A
Garfield With Teeth A
Garfield With Visor A
Nermel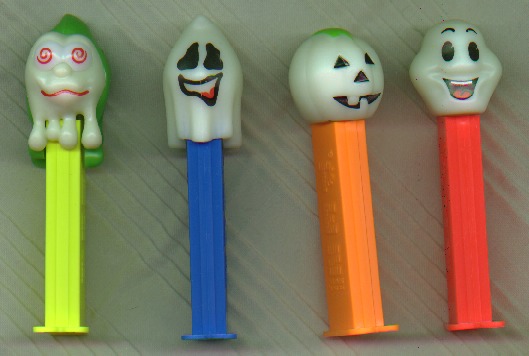 Glowing Ghosts
Naughty Neil
Happy Henry
Slimy Sid
Polly Pumpkin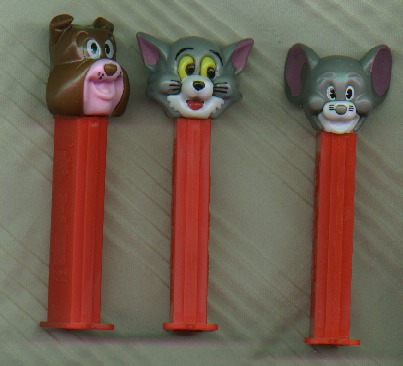 MGM
Jerry Original B (non US)
Spike (non US)
Tom Remake B (non US)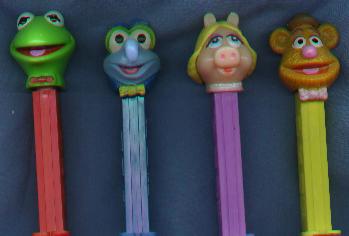 MUPPETS
Kermit
Miss. Piggy
Gonzo
Fozzy Bear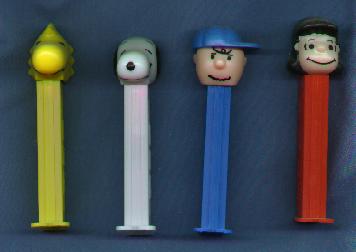 PEANUTS
Charlie Brown (smile)
Lucy
Snoopy
Woodstock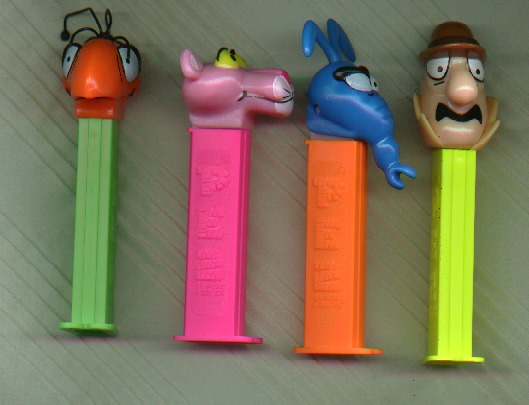 Pink Panther
Pink Panther
Inspector Clouseau
The Aardvark
The Ant



SMURFS
Papa Smurf A
Smurf A
Smurfette A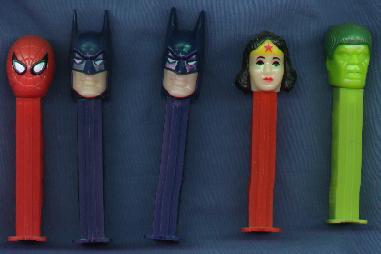 Superheroes
Wonder Woman remake
Batman Remake
Batman Remake B
Spiderman Remake
Hulk Remake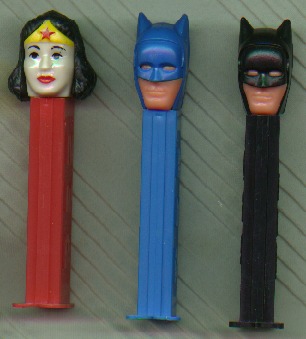 Wonder Woman, Raised star
Batman A, Light Blue
Batman A, Black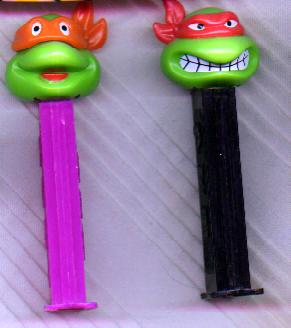 TEENAGE MUTANT NINJA TURTLES
Donatello
Raphael
Michaelangelo
Leonardo

Warner Bros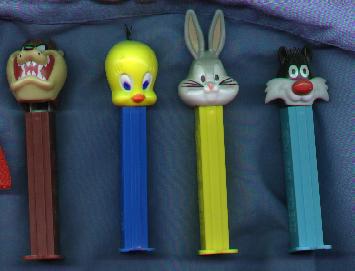 Bugs Bunny
Sylvester Cat Remake
Taz
Tweety Remake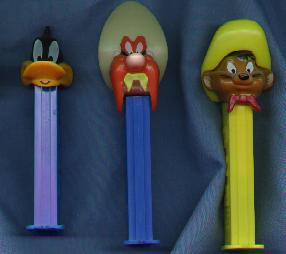 Daffy Duck Remake
Speedy Gonzolas
Yosimiti Sam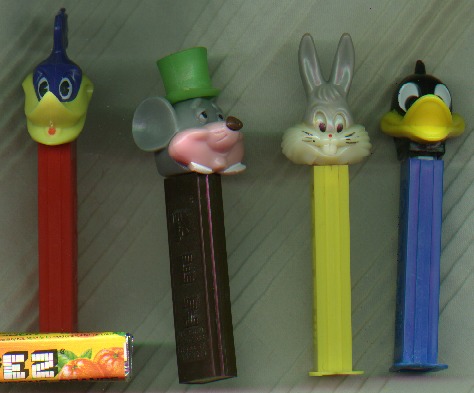 Merlin Mouse nf
Road Runner Stencil Eyes
Daffy Duck A
Bugs Bunny A




STARWARS
C3PO
Chewbacka
Darth Vader
Yoda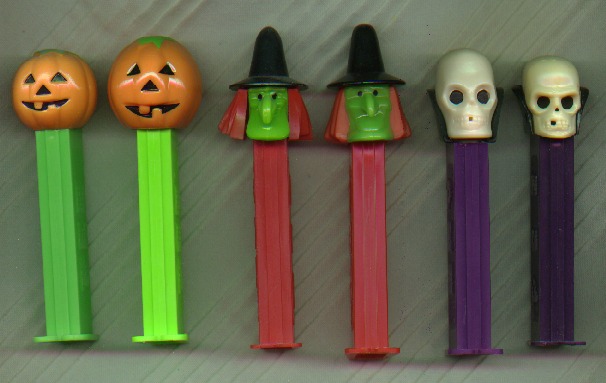 HALLOWEEN
Big Head Pumpkin
Pumpkin Remake 1991
Dr. Skull Remake 1991
Dr. Skull A
Witch C
Witch C Remake 1991


PEZ Originals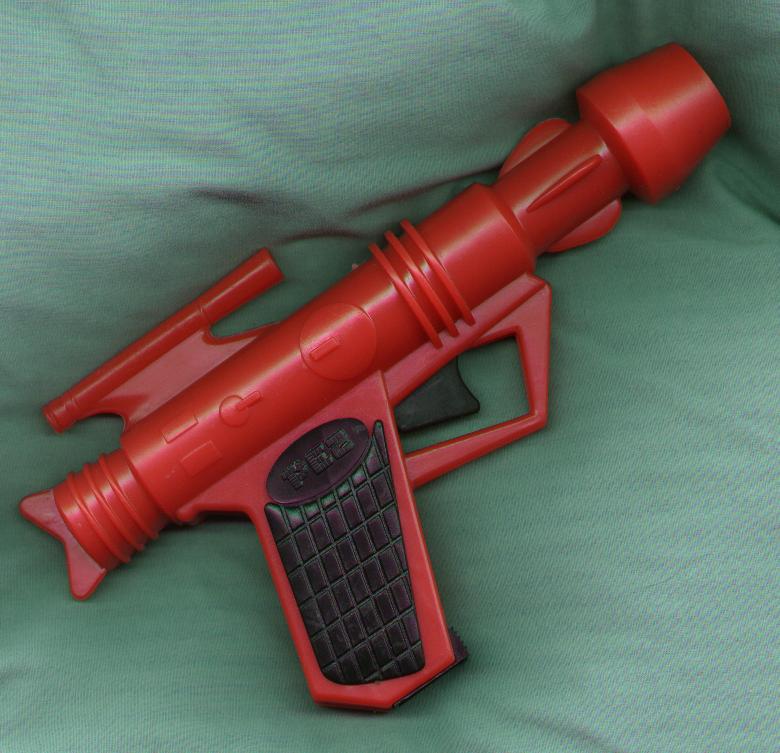 80s Space Gun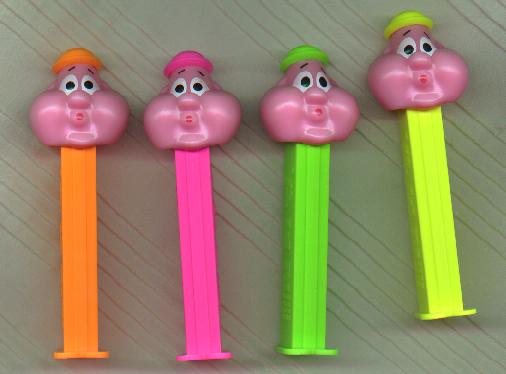 Bubble Man

Psychedelic Eye
PEZ BOY
PEZ GIRL
Peter PEZ (CLOWN)
PEZ WHISTLE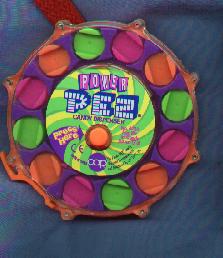 Power PEZ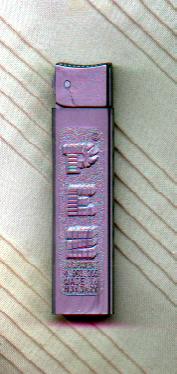 PEPPERMINT PEZ REGULARS
Red
Blue
Yellow
Silver
Purple
Green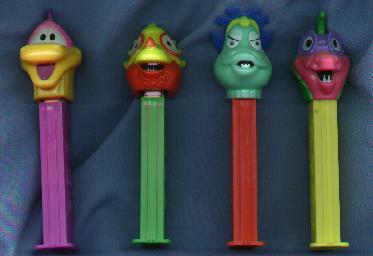 PEZ-A-SAURS
He-saur
She-saur
Fly-saur
I-saur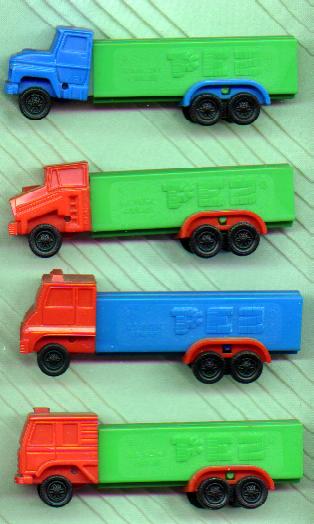 TRUCKS
D#R1
D#R2
D#R3
D#R4



VALINTINES DAY
Red Heart
Pink Heart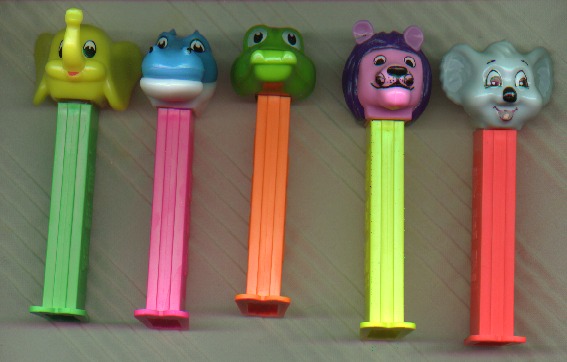 Kookey Zoo
Koala
Lion
Gator
Hippo
Elephant

Pez Related Items
Made by PEZ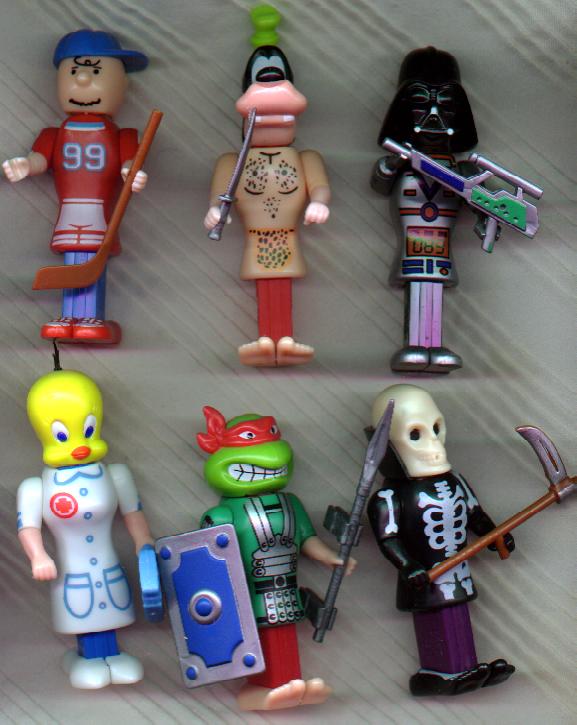 Hockey Body Parts
Tarzan Body Parts
Robot Body Parts
Nurse Body Parts
Skeleton Body Parts
Gladiator Body Parts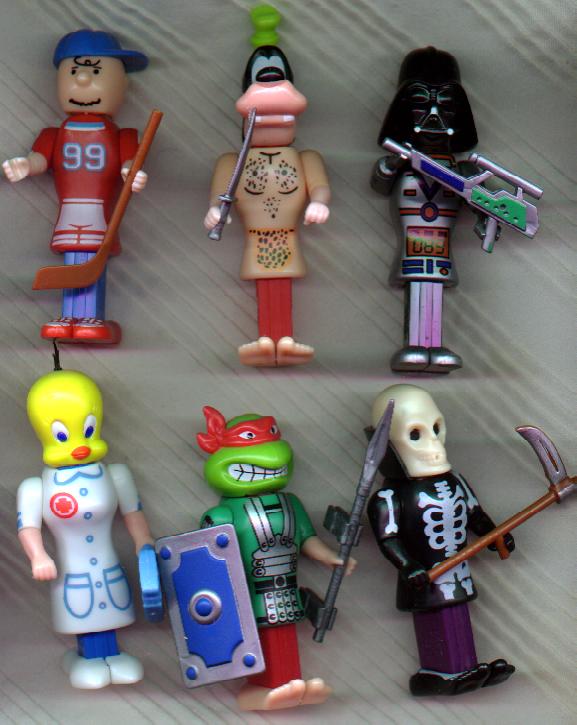 KnightBody Parts
Robin HoodBody Parts
Cavalryman with TrumpetBody Parts
ConvictBody Parts
Maid Body Parts
Red Dress Body Parts
Cowgirl Body Parts

Licenced by PEZ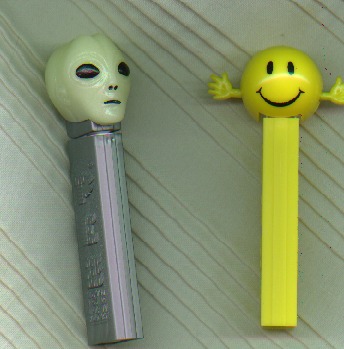 Cosmo dispencer topper from the PEZ Museum (shown on a silver regular)
Smiley face from the PEZ Museum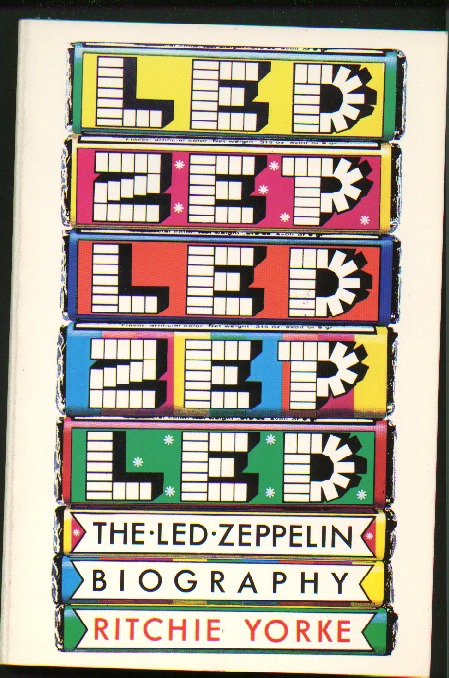 Led Zeppelin Biography by Ritchie Yorke (cover designed with PEZ wrappers)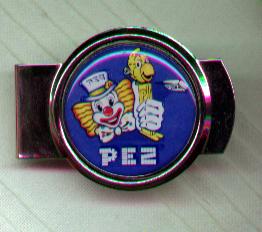 Money Clip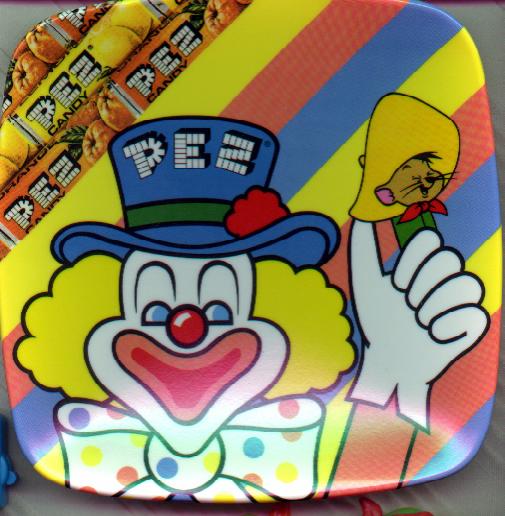 Change Dish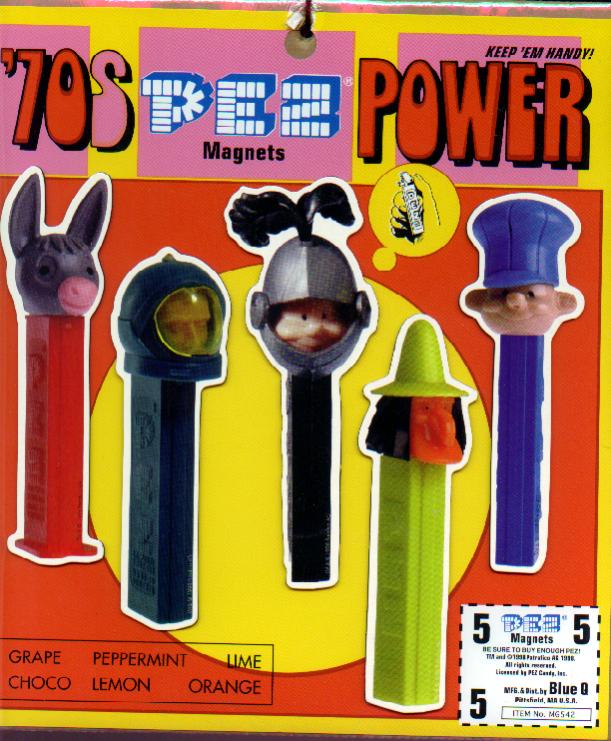 '70s PEZ Power Magnets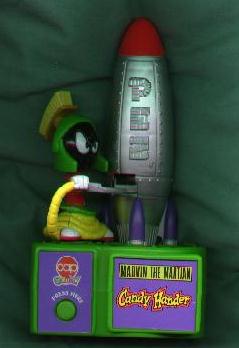 Marvin the Martian Candy Hander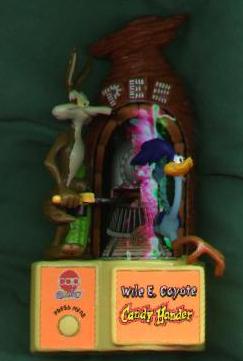 Wile E. Coyote Candy Hander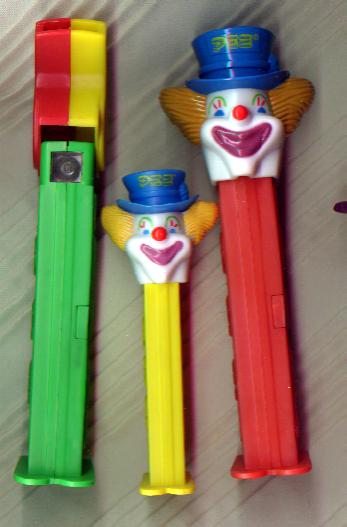 Peter PEZ Flashlight (pictured next to a regular Peter PEZ)
Whistle Flashlight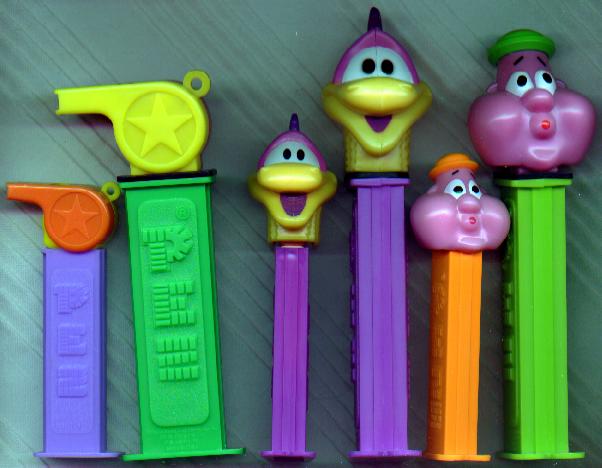 Whistle Bubble Wand (pictured next to regular PEZ Whistle)
Dinosaur Bubble Wand (pictured next to regular PEZ Dinosaur)
Bubble Man Bubble Wand (pictured next to regular PEZ Bubble Man)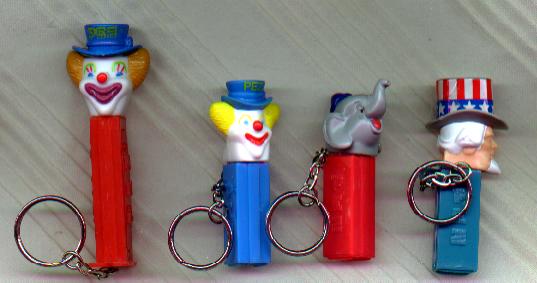 Peter PEZ Keychain Flashlight
Pez Key chains, Clown, Elephant, and Uncle Sam.



Hallmark Santa Orniment 1995
Hallmark Snowman Orniment 1996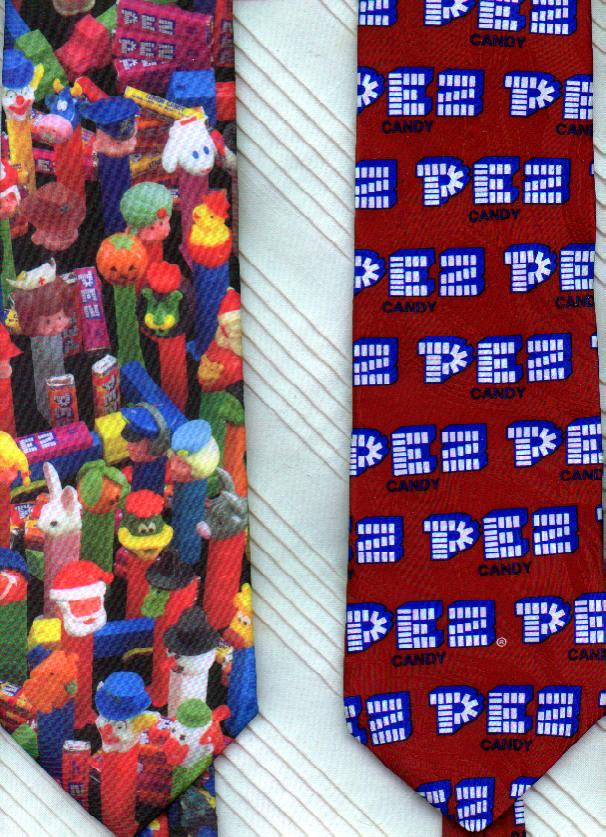 PEZ Tie (says pez all over it)
PEZ Tie (has pictures of Pez dispencers on it)




PEZ Watch


Shopping Bag Pink, Peter Pez on front with "I Love PEZ"
PEZ T-shirt
Collecting PEZ book by David Welch (Which can be bought online. Click on the main menu below and then follow the link to the PEZ Bookstore)




Now you can go here to see a list of all PEZ dispnsers.
Return to main menu.